The Mindful Eye
Zen & The Art of Contemplative Photography
Sunday January 7 – Friday January 12, 2024
Con Smania CR, Playa Buena Vista, Samara, Costa Rica
Enjoy taking pictures with your camera or phone? Ready to take a break and unplug from other devices and digital media? Ready to de-stress and get grounded at this healing retreat? You can take these skills home to continue life the Less Screen, More Green – "pura vida" – way. Arrive before and/or stay after this 6-day retreat to enjoy more of Costa Rica.
This is for all adults who enjoy artistic expression and the contemplative path of slowing down and seeing things as they are – with any digital camera or phone. With this practice, taking pictures has never been such creative fun. Enjoy time on your own journalling, yoga, wandering the beach. Practice Chi Gong and mindfulness meditation with our instructors in the Zen and Tibetan Buddhist traditions.
This is also about finding freedom from tech overload, truly connecting with the healing power of nature with the restorative art of Shinrin- Roku – Forest Bathing. Tune into your senses, colours and luminosity of our visual world.
Wake up to a feast of vivid perceptions in Costa Rica. Stay with us at Con Smania Retreat Center, Nicoya Peninsula, or stay nearby and enjoy meals, activities and excursions with us.
Sunday January 7
Arrive into the Liberia Daniel Oduber Airport (LIR) before 3pm.
If you arrive before that day, we can pick you up at the Hilton Garden Inn (right by the airport) on the 7th before 3pm.
Our private transportation takes you to Con Smania Retreat Centre – travel time approx. 2 hours.
Please date your travel medical, and trip cancellation, insurance to include arrival and departure days.
Dinner is at Con Smania. There is open time after dinner to settle in and explore the resort.
Monday January 8
This morning we meet our fellow travellers. Our workshop and activities begin. The group practices include easy-to-learn Chi Gong, mindfulness meditation and Forest Bathing invitations.
Then we introduce Part 1 of the Contemplative Photography and a Q&A. After lunch there's open time for your personal practice – journalling, yoga, wandering the nearby beach, or siesta?
Breakfast, lunch, dinner and on-demand smoothies are provided.
Tuesday January 9
After breakfast and our morning Chi Gong etc., our vans take us to the nearby town of Nosara to explore the Farmer's and Artisan's Market. Lunch in Nosara is on our own. Then we soak in the healing power of nature with our Forest Bathing practice and travel leisurely back to Con Smania for open time. After dinner we can share our images on the big screen.
Wednesday January 10
We spend the morning with group practice and Part 2 of the Contemplative Photography. After lunch and open time, we head south, down the coast to the village of Samara to explore that beautiful area. Wander the shops or palm-lined Gusto Beach. Dinner is on our own; there's a great selection of restaurants to savour a meal, chat with friends and capture the sunset.
Thursday January 11
In the morning we can join the group practices and Part 3 of the Contemplative Photography. There is time after lunch for open time. After dinner we share our images and our takeaways from this time together, and how we might bring some of these benefits back to our daily lives and continue having fun taking pictures with our cameras or phones.
Friday January 12
Departure – enjoy a sunrise walk before breakfast and transportation is provided back to the Liberia airport. Grab and go for those with early departure times.
Sunday arrival to Friday departure
Chi Gong and mindfulness meditation sessions
Mindful Eye Photography workshops and evening image review
Shinrin-Roku Forest Bathing
Excursions into nearby towns full of visual inspiration
Chef prepared Breakfasts, lunches and dinners
Unlimited smoothie and snack bar
Journaling time and Beach walks
Housekeeping and laundry services
Transportation to and from Liberia airport.
And so much more! 
*all experiences are covered by your retreat fee and are optional, no refunds will be offered on any experiences you choose to forgo.
What you are responsible for:
Your round-trip airfare from home
Fees for any spa activities (our massage therapist is incredible, $130 for 60 minutes/ $170 for 90 minutes )

Meals when out in town

Personal, medical, or trip cancellation insurance (required)
Flights:
Arrive into the Liberia Daniel Oduber Airport (LIR) on Sunday January 7 before 3pm if possible so we can pick you up and get you settled in before dinner. Departure on Friday January 12.
All payments are being collected by the venue, Con Smania CR through their US-based LLC, Con Smania Collective LLC.
You can choose to pay via Wise, US Bank Transfer, Zelle or Credit Card.
Deposit is due at time of registration to secure your spot. Balance due on October 28 2023 and is automatically charged if paying via credit card and a reminder will be sent for all payments due.
Payments for addons are collected at time of arrival, USD cash is appreciated.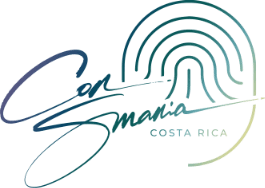 Tantalize your senses and transform into your best self in one of Earth's most restorative destinations… the beautiful and lush Costa Rica. The air is cleaner and fresher, the sun is brighter, the energy is more vibrant. It's the ideal place to activate your greatest potential and honor your deepest purpose.
You'll join us at a property experiencing it's own transformation… from hotel to retreat center: Con Smania CR. Each structure is unique and positively invites exploration through the winding paths and gorgeous landscaping.
Bordered by our own landing strip – or pasture when our equine friends come to visit – and very few neighbors, this safe and sacred space is also just a 10 minute stroll to the Pacific Ocean.
Guanacaste trees shade the property and provide home to a variety of wildlife, including the howlers, parrots, iguanas and so much more.
From hidden meditation spots to the grand and magnificent main building we call Haven, there is so much to explore on the property, or just lounge at our unique and fun pool for the rest you deserve.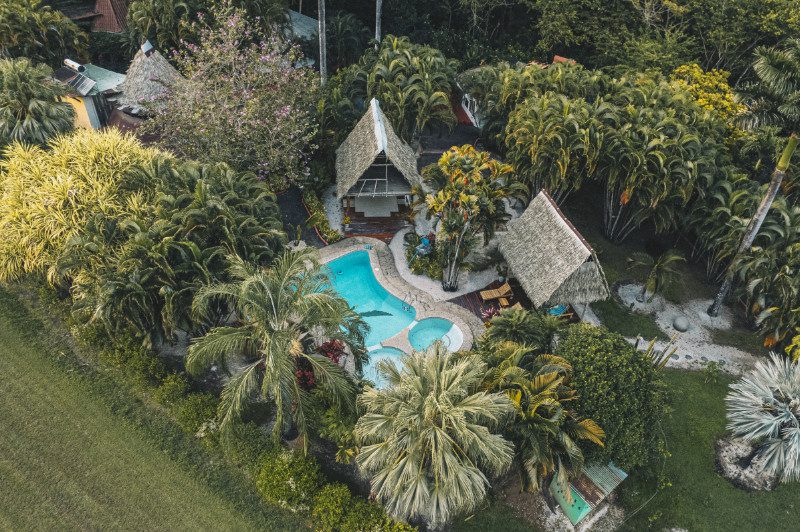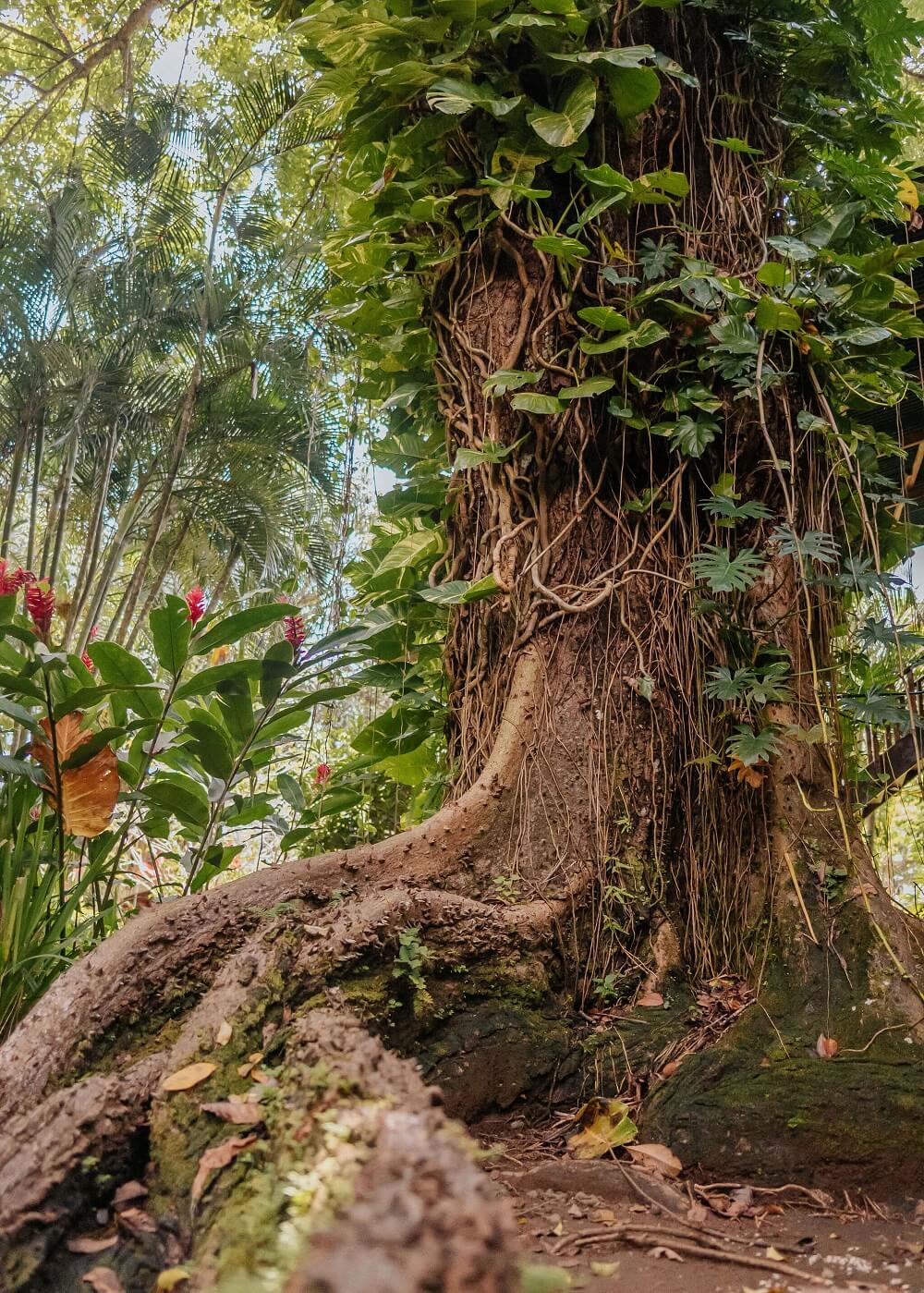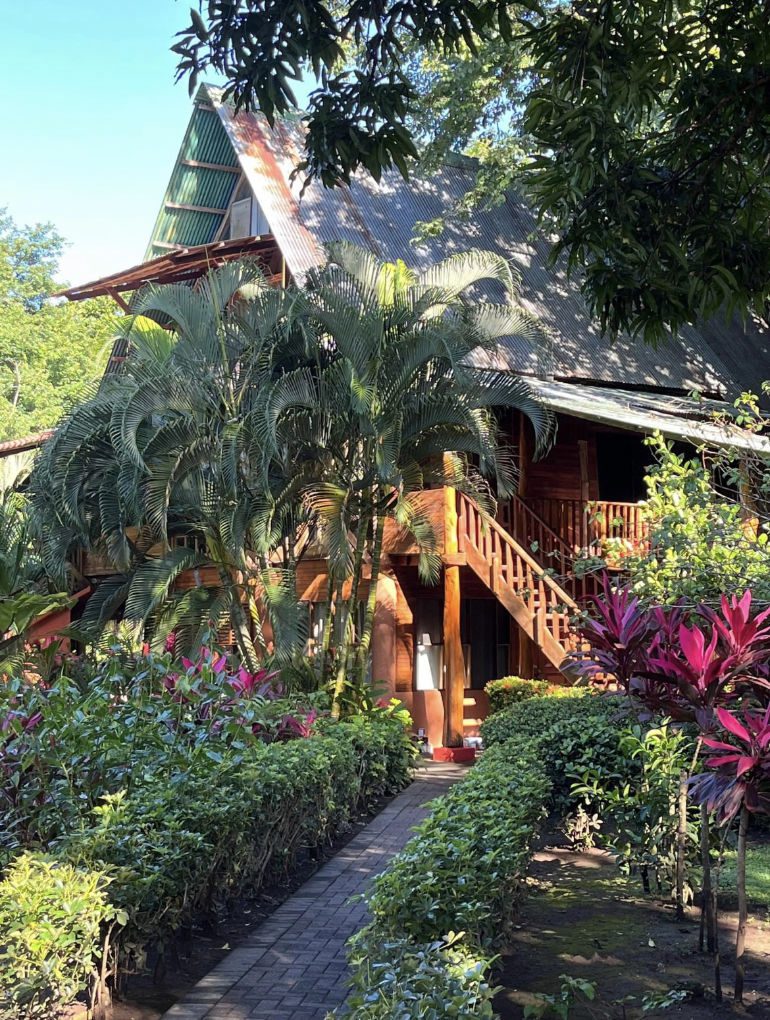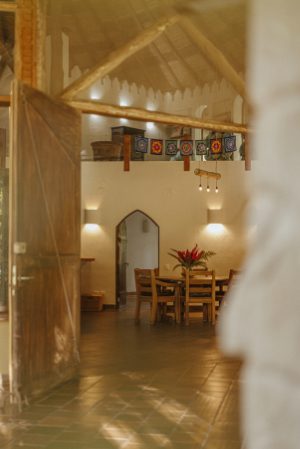 Inspired by the ingredients that make this one of the world's five Blue Zones, our Costa Rican chef-designed vegetarian-focused meals that burst with flavor and texture. Get a chance to taste your way through the possibilities on offer. We believe in honoring the land through connecting closer to source in all ways. Buffet style, we encourage you to take what you need knowing you can always return for more.
Breakfasts in our front restaurant and dinners may be served in the main building, our tiki bar and poolside lounge, or up at the restaurant. Let us surprise you!
Anytime you need more nourishment, blend yourself a smoothie from local fruits and greens and nutritious add-ins. Grab a snack – never know what we may conjure up.
Your Guides for The Retreat
Charles Blackhall & Dr Kerry Crofton
Charles is Nalanda Arts/Miksang teacher,
Chi Gong instructor,
Professional photographer.
Kerry is a mindfulness meditation facilitator,
Forest Bathing teacher,
author of Less Screen, More Green – The Mindful Tech Plan.
Limited openings available. 
Sunday through Friday, including workshops, excursions, meals and all activities.
Option 1. With airport transfers, accommodation at Con Smania CR, meals, all experiences, excursions included:
Early Bird Register by October 9 for $2300 or with discount code for 20% ($500 off full price) for $2,000 – 10 available
Register after the Early Bird Special – $2,500
Option 2. Without airport transfers or accommodation
With meals, experiences and excursions $1,200 – 5 available
To Join Us
Choose your option below, then place your non-refundable deposit of $1000/500 USD or pay in full.
The balance is due October 28th, 2023.
Stay at Con Smania CR or join for the workshops and excursions…
choose your option and rates below.
By completing the checkout below, you agree to these terms.
Event date Jan 7-12, 2024.
Due to the special nature of this gathering, your fee is non-refundable. Con Smania CR is to be held harmless for any actions taken during your stay. You will be asked to complete a personal, medical and release form prior to your participation.
By completing the checkout below, you agree to these terms.
The Mindful Eye – January 7-12 2024
Join us for this winter retreat in the tropics. Enjoy Chi Gong, mindfulness meditation, Forest Bathing and exploring the visual splendour of Costa Rica with your camera. January 7 – 12, 2024
Choose your option below and then Pay in Full or Deposit. Once chosen, click on Select Options to add to cart. Complete your checkout via Wise, Zelle or bank transfer or Credit Card.